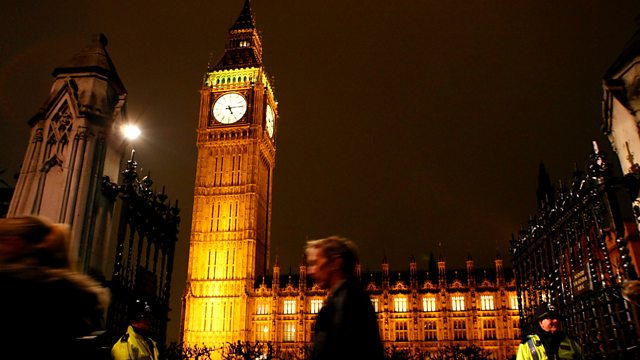 01/07/2011
Mark D'Arcy looks back at the parliamentary week and reports on the day's events in the House of Lords.
Peers spent the day debating private members bills. There was a call for the UK to adopt Central European Time and an attempt to change the law so that big stores are banned from opening on Remembrance Sunday.
The programme also includes a report from Holyrood, where Her Majesty the Queen opened the Scottish Parliament.
That's not all. We've the full SP on the race to be the next Lords Speaker. Mark went along to the election hustings to cast an eye over the runners and riders.
We hear from the authors of a new report which looked at the work of select committees.
Ed Miliband's Blue Labour guru, Lord Glasman, makes his first speech in the House of Lords.
And, is it time for members of the Shadow Cabinet to come out of the shadows?
Last on