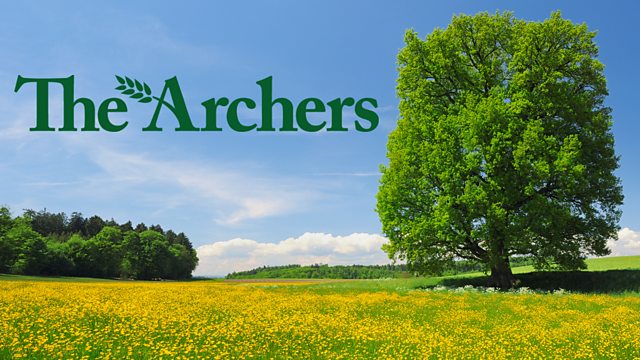 01/07/2011
Joe asks Eddie to keep an eye on Clarrie. She's not been feeling well and Joe blames Eddie's barbecue sausages. Unsympathetic Eddie points out that he and Joe are all right.
Joe checks on the llamas with Lynda. Lynda's pleased there seems to be no lasting psychological damage. She hasn't found the culprits and accepts she'll probably have to move on, especially as there's so much to do!
Lynda tells Joe that she and Robert are going for a Bo Peep theme for the fete's scarecrow competition. Vicky is planning a Three Bears theme. Joe's sad that Ed and Emma haven't got time to help George make a scarecrow.
Lynda calls with some fresh camomile for poorly Clarrie. She invites them to the party in August to celebrate her and Robert's 25 years in Ambridge.
Jamie gives a statement to the police but worries about what will happen to Marty and Steve. The officer informs him that the investigation is ongoing. Jamie might have to go to court, depending on what charges are brought and how Steve and Marty plead.
Jamie thanks Kathy for having been so amazing with all that's happened.
Last on