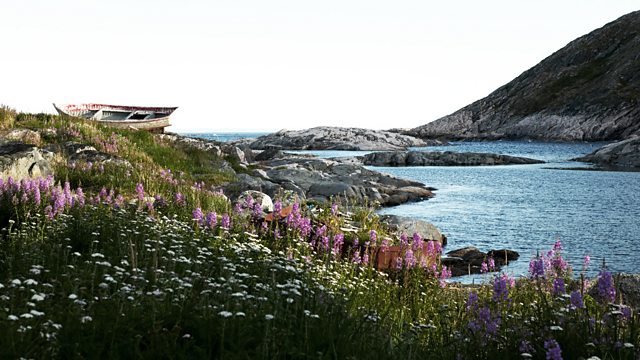 Kathleen Winter's compelling debut novel is the moving story of a young person, born as both boy and girl, growing up in the Canadian wilderness.
In 1968, a mysterious child is born into the bleakly beautiful environment of remote coastal Labrador: a baby with both male and female sex organs. Only three people share the secret - the baby's parents, Jacinta and Treadway, and a trusted neighbour, Thomasina. Together the adults make a difficult decision: to go through surgery and raise the child as a boy named Wayne.
But as Wayne grows up within the masculine, Labradorian hunting culture of men such as father, his shadow-self - a girl he thinks of as 'Annabel' - is never entirely extinguished. As Wayne approaches adulthood, the woman inside him begins to cry out.
In today's episode, Wayne recovers from Derek Warford's brutal attack and, with the help of Thomasina and his father, begins to contemplate his future.
CAST:
Narrator ..... Buffy Davis
Thomasina ..... Genevieve Adam
Jacinta ..... Madeleine Sims-Fewer
Treadway ..... Simon Lee Phillips
Eliza ..... Gwenneth Holmes
Joan ..... Teresa Gallagher
Wayne ..... Kristopher Bosch
Young Wayne ..... Amelia Clarkson
Young Wally ..... Jessica Little
Young Donna ... Amy Charlton
Derek Warford/ Dr Ho ..... Jason Durran
Steve/ Dr Lioukras ..... Christopher Bailey
Roland/ Dr Carr ..... Simon Bubb
Graham ... Rick Bland
Adapted for radio by Miranda Davies
Directed by Emma Harding
ABOUT THE AUTHOR: Kathleen Winter has written dramatic and documentary scripts for Sesame Street and CBC Television. Her first collection of short stories, boYs, was the winner of both the Winterset Award and the Metcalf-Rooke Award. A long-time resident of St. John's, Newfoundland, she now lives in Montreal. Annabel was shortlisted for the 2011 Orange Prize for Fiction.
Last on
More episodes
Next
You are at the last episode