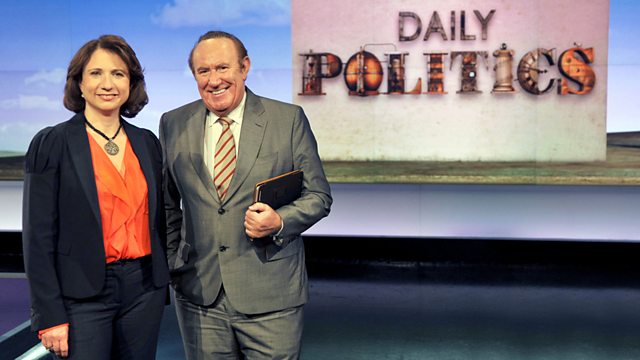 17/06/2011
Public sector workers are told to work till they are 66, and most will have to pay more into their pension pot. With a number of strikes over pensions already looming, the TUC accuses the government of a 'deeply inflammatory public intervention'. Jo Coburn talks to Assistant General Secretary of Unison, Karen Jennings, and the Conservative MP Matthew Hancock about this.
There has been more violence in Greece and the Greek prime minister wants to steer through a new series of austerity measures.
And where would you tie the knot? London Zoo or your local football club? Gyles Brandreth is on film about the Marriage Act of 1994.
With Jo through the show is Philip Collins from The Times and the Whitehall editor of the Financial Times, Sue Cameron.
Last on