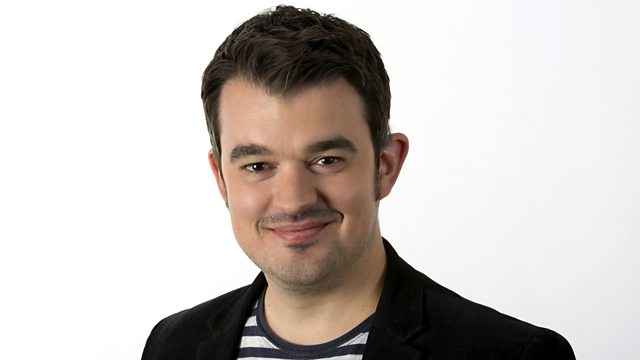 25/06/2011
Chris Warburton presents a fresh look at the day's news and sport.
Including web news with Helen and Olly: podcasters Helen Zaltzman and Olly Mann take us through the stories that have grabbed their attention online in the past seven days. This week, so long, boring web suffixes! The body that assigns them plans to increase the number of domain endings from the current .coms and .co.uks. Henceforth, addresses could end with almost any word, with .ikea and .coke said to be close to launch. But it all comes with a hefty price tag.
Last week, The Guardian's Alan Rusbridger announced that the paper will be prioritising its digital edition, as the sales of physical copies fall. Can it make free online content turn a profit - and should it look at the Daily Mail's huge online success for inspiration? Or does the answer lie in The Times-style paywalls?
If you're worried that burglars will be round your house if your Facebook and Twitter updates dry up while you're on holiday, you can now breathe easy. For a small fee, a Chelmsford-based company will post pre-approved messages, updates and tweets to dupe those opportunists. Olly and Helen ask if it's a valuable service, or whether we're being a little paranoid.
Also on the show, technology news and reviews of the latest gadgets, and features on everything from bestselling books to motoring and science.
Text 85058 (charged at your standard message rate); Email chris@bbc.co.uk.
Last on