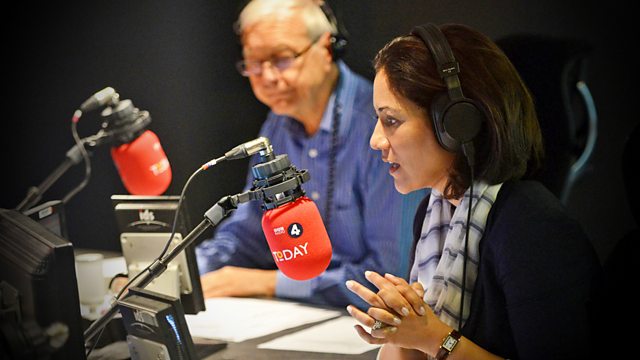 28/06/2011
Morning news and current affairs with Sarah Montague and Evan Davis, including:
07:50 Could an idea put forward by French banks ease Greece's economic woes?
08:10 How will the government deal with a 'racket' in insurance claims for whiplash?
08:20 Together again: Kevin Spacey and Sam Mendes bring Richard III to the Old Vic.
Last on
So you think you know the Today programme?