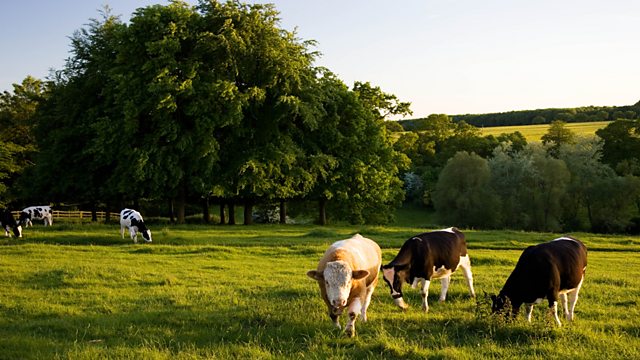 27/06/2011
Charlotte Smith hears the UK now eats 820 million chickens every year. Farming Today looks at how the industry has changed since 1955, when only 1 million birds were eaten.
The dwindling number of wild Atlantic salmon could be boosted by new research into their migration patterns.
Currently 90% of the fish don't make it back to their spawning grounds in UK rivers, but scientists at Southampton University believe by tracking the salmon's ocean travels, they can help their survival rates in Britain's waterways.
And after a wet June, the Environment Agency calls off some of the water restrictions placed on agriculture.
Presenter: Charlotte Smith Producer: Melvin Rickarby.
Last on