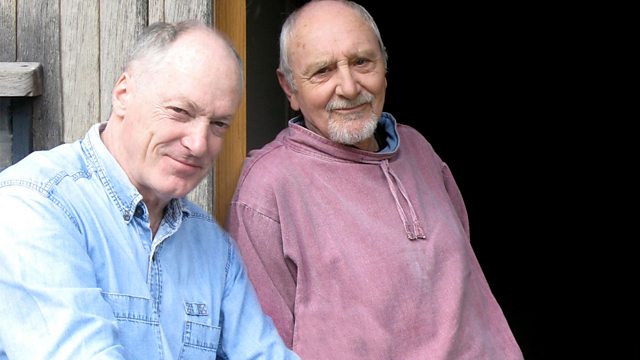 Listen in pop-out player
When Terence Blacker started looking for new music to play in his duo with guitarist Derek Hewitson, he found many of the songs they wanted to play were likely to cause offence - to women, black people, gays, disabled people, foreigners - pretty much everybody really.
Terence started to wonder more and more about these songs and the questions they raised - were they written to offend? Has what offends us changed over time? What's politically incorrect now? Is a song, however offensive, ok if it's funny?
A few surprising artistes will make an appearance. Noel Coward, Randy Newman, Mick Jagger and Florence Welch are to be expected, but Hoagy Carmichael? Tammy Wynette? The Beverley Sisters?
Some of the songs Terence will be listening to will have been specifically written to provoke outrage. More often, though, they will simply reflect the prevailing moods, prejudices, fears and hang-up of the times in which they were written.
Terence talks to fellow musicians including Dillie Keane, Kit Hesketh Harvey and Steve Knightley - and of course we get to hear all those politically incorrect songs from the past - and can judge for ourselves their ability to amuse, provoke, shock and delight.
Terence Blacker is the author of numerous children's books and eight novels for adults as well as the acclaimed biography of his friend Willie Donaldson, You Cannot Live As I Have Lived and Not End Up Like This. He has written a twice weekly column for the Independent since 1998 and is a regular broadcaster. Terence is also one half of the acoustic guitar duo Something Happened.
Producer: Jane Greenwood
A Loftus Audio production for BBC Radio 4.
Last on
More episodes
Previous
You are at the first episode