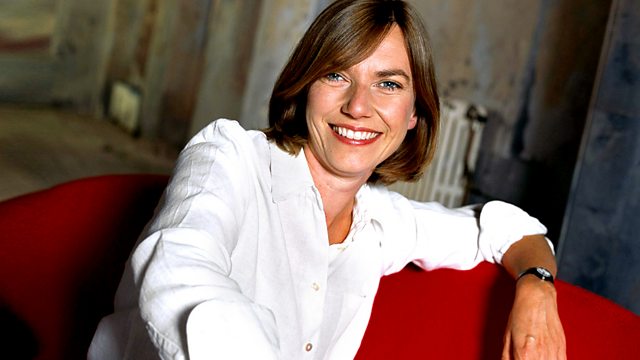 d'Indy: L'etranger
Today's Opera Matinee is a rare chance to hear Vincent d'Indy's L'Etranger, the story of the doomed love between an outsider in a small fishing village and the fiancee of one of its inhabitants. And the French theme concludes with Debussy's Danse sacree et profane, and Delius's tribute to the capital city.
Presented by Louise Fryer.
2pm
Opera Matinee
Vincent d'Indy: L'Etranger
Vita ..... Cassandre Berthon, soprano
The Stranger ..... Ludovic Tezier, baritone
Andre ..... Marius Brenciu, tenor
Vita's mother ..... Nona Javakhidze, mezzo-soprano
A Woman (Madeleine) ..... Benedicte Roussenq, soprano
The Old Man (Pierre), A Young Man ..... Franck Bard, tenor
An Old Woman, A Woman ..... Fabienne Werquin, mezzo-soprano
A Fisherman, A Smuggler ..... Pietro Palazy, bass
An Old Fisherman, An Old Sailor ..... Florent Mbia, bass
First Young Girl, First Female Worker ..... Josiane Houpiez-Bainvel, soprano
Second Young Girl, Second Female Worker ..... Marine Chaboud-Crouzaz, mezzo-soprano
A Young Woman, Third Young Girl ..... Alexandra Dauphin, soprano
Radio France Chorus
Opera Junior Children's Chorus
Montpellier Languedoc-Roussillon National Orchestra
Lawrence Foster, conductor
3.45pm
Debussy: Danse sacree et profane
Catrin Finch (harp)
BBC National Orchestra of Wales
Thierry Fischer (conductor)
d'Indy: 6 Chants populaires francais, Op. 90
BBC Singers
Ronald Corp (conductor)
4.05pm
Delius: Paris, the song of a great city
BBC National Orchestra of Wales
Rumon Gamba (conductor).
Last on