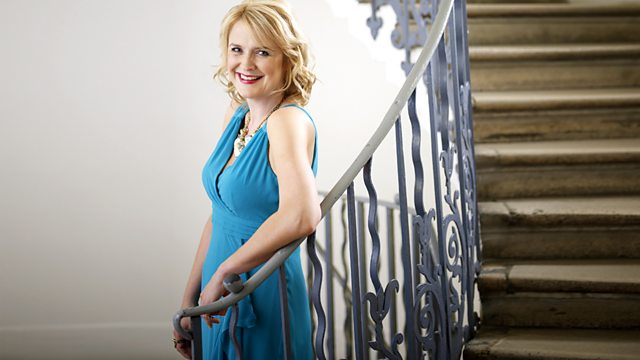 Tuesday - Sarah Walker
With Sarah Walker. This week we've chosen at a handful of recordings from one of the pioneers of period instrument performance, the harpsichordist and conductor Trevor Pinnock. In 1973 he founded The English Concert, an ensemble devoted to baroque music performed on original instruments, and it is perhaps this incredibly successful association for which Pinnock is best known. This week we are featuring some of his most well loved recordings with the English Concert including concertos by Vivaldi and Corelli, Symphonies by Mozart and Haydn, choral works by Purcell and operatic excerpts from Gluck and Handel. In addition we are also featuring a number of Pinnock's solo keyboard recordings, including works by Soler and Domenico Scarlatti.
10.00
Artist of the Week
Corelli
Concerto Grosso in D Op.6 No.4
The English Concert
Trevor Pinnock (conductor)
ARCHIV 4594512
10.10
Beethoven Piano Sonata Cycle
Two Movements WoO 50 in F
Gianluca Cascioli (piano)
DG 4537332
10.13
Vanhal
Symphony in D (Bryan D2)
Toronto Camerata
Kevin Mallon (conductor)
NAXOS 8.557483
10.27
Artist of the Week
Soler
Concerto No 3 for 2 keyboards
Kenneth Gilbert and Trevor Pinnock (harpsichords)
ARCHIV 4531712
10.39
Grainger
The Immovable Do
London Philharmonic Orchestra
Nicholas Braithwaite (conductor)
LYRITA SRCD 336
10.45
Ketelbey
Wedgwood Blue
The New Symphony Orchestra of London
Robert Sharples (conductor)
DECCA 4529872
10.51
Beethoven
Symphony No.7 in A Op.92
Zurich Tonhalle Orchestra
David Zinman (conductor)
ARTE NOVA 74321 563412
11.32
Artist of the Week
Purcell
Come ye Sons of Art
Jennifer Smith (soprano), Michael Chance and Timothy Wilson (countertenors), Stephen Richardson (bass)
Paul Goodwin (oboe)
The English Concert
Trevor Pinnock (conductor)
ARCHIV 4276632.
Last on