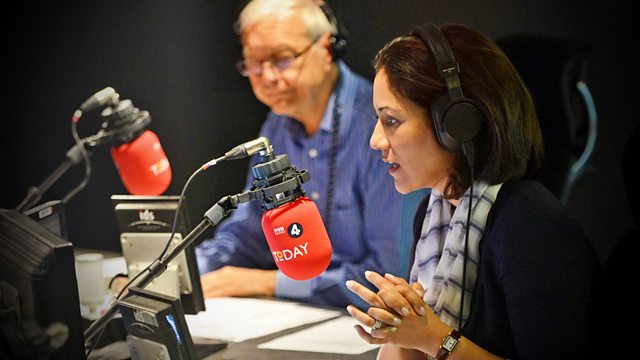 23/06/2011
Morning news and current affairs with Justin Webb in London and James Naughtie in Brussels, including:
07:50 Lady Boothroyd expresses her concerns over House of Lords reform.
08:10 What does Obama's announcement of troop withdrawals from Afghanistan mean for the UK strategy?
08:20 Should the Greek financial crisis herald more or less EU integration?
Last on