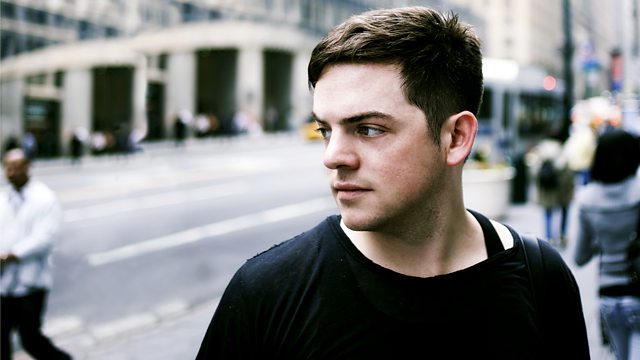 Magritte and Warhol shows reviewed; Nico Muhly; Sirens
Listen in pop-out player
With Mark Lawson.
A major exhibition of works by the surrealist Rene Magritte opens this week at Tate Liverpool, while the Lowry in Salford unveils a selection of portraits by Andy Warhol. Under the title Warhol and the Diva, the show includes his renowned images of Marilyn Monroe and Elizabeth Taylor. Writers Jane Rogers and M J Hyland review the work of these 20th century artists who shared a passion for challenging convention.
American composer Nico Muhly, 29, writes for the concert hall, the cinema, and for musicians such as Bjork. Now he has completed his first opera, Two Boys, based on the true story of a teenager who tried to arrange his own murder via the internet. Muhly explains why he sees the internet as a contemporary masked ball, where true identities are hidden, and so is an ideal subject for operatic treatment.
Sirens is a new TV comedy drama centred on the lives of three members of the ambulance service. It's partly based on a blog by former ambulance driver Brian Kellett. Writer Brian Fillis has created the TV series, and he and Brian Kellett discuss the lexicon of the ambulance crew, and why the fire brigade has a monopoly on cups of tea.
Producer Ekene Akalawu.
Last on