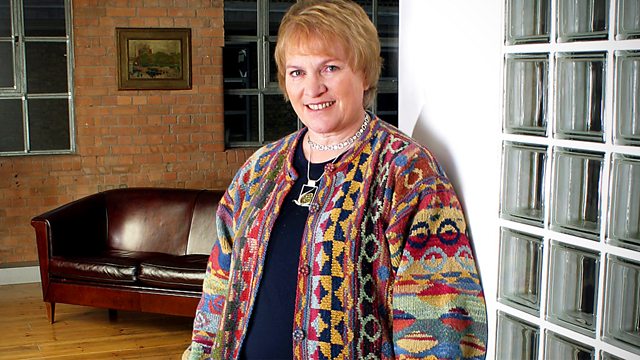 22/06/2011
Listen in pop-out player
This week Libby Purves is joined by guests including Princess Campbell, Simon Day, Clare Peake and Henry Winkler.
Princess Campbell was one of the first black ward sisters working in the NHS; she was one of a pioneering group of African-Caribbean workers who began to challenge barriers of prejudice. Her uniform goes on display at M-Shed, Bristol's new city museum in the old 1950s transit sheds at Prince's Wharf on the historic waterfront.
Simon Day is the actor and stand-up comedian, probably best known from 'The Fast Show'. He publishes his memoir, 'Comedy and Error' in which he writes about his life as a celebrity as well as his childhood growing up in SE London, being sent to borstal for petty thieving, and about his addiction to drugs, money and success. 'Comedy and Error' is published by Simon & Schuster.
Clare Peake is the daughter of the writer Mervyn Peake, author of the Gormenghast series of novels. Her memoir, 'Under a Canvas Sky', tells of her bohemian childhood and the impact of her father's Parkinson's disease on her life. Radio 4 is broadcasting several programmes about Mervyn Peake and Gormenghast: 'A Hundred Years of Mervyn Peake' and 'The History of Titus Groan' in the classic serial slot. 'Under a Canvas Sky' is published by Constable.
Henry Winkler is the American actor, director and children's author, best known for playing 'The Fonz' in television's 'Happy Days'. He is in the UK and will be touring the country visiting schools with 'First News', the national newspaper for children, on the My Way! Tour. He'll be introducing British schoolchildren to his Hank Zipzer stories (published by Walker Books), which focus on a ten year-old boy with dyslexia and are based on his own past experiences.
Last on