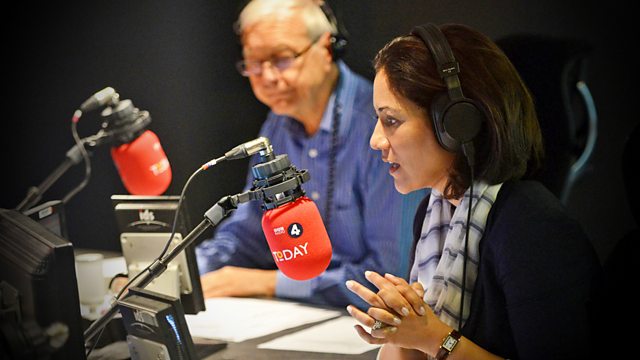 22/06/2011
Morning news and current affairs with Sarah Montague and Evan Davis, featuring:
08:10 Sir Leon Brittan, former EU Commission vice president, on prospects for the Greek economy.
07:50 A committee of MPs and peers want the government to renegotiate the European arrest warrant.
08:22 What your favourite number says about you.
Last on