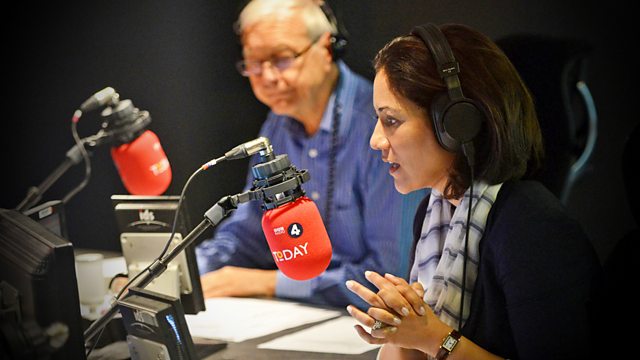 21/06/2011
Morning news and current affairs with Sarah Montague and Evan Davis, including:
08:10 Business editor Robert Peston examines the prospect of Greece defaulting on its debts.
08:20 The government is to abandon its proposed changes to sentencing guidelines in England and Wales.
07:41 Dave Lee Travis on Aung San Suu Kyi's revelation that his show made her "world much more complete".
Last on
So you think you know the Today programme?