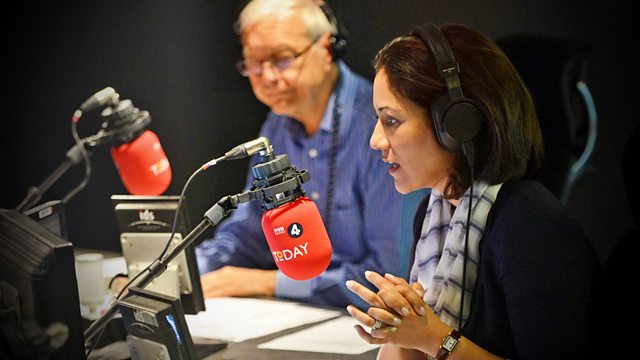 20/06/2011
Morning news and current affairs with Sarah Montague and Justin Webb:
08:10 Older peoples' basic human rights are being overlooked when they are cared for at home in England, according to an interim report by the Equality and Human Rights Commission.
08:30 The BBC's John Simpson meets Burma's democracy leader Aung San Suu Kyi.
08:49 Is Afghanistan a war without end?
Last on