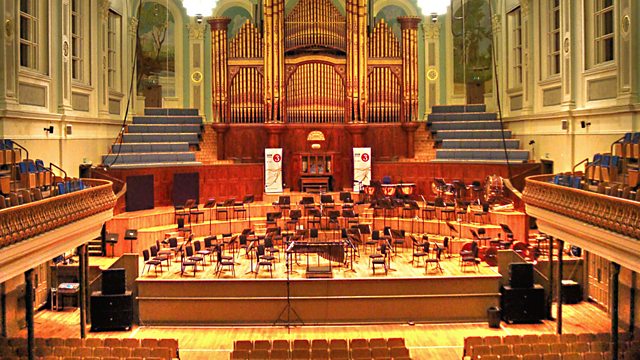 OAE and Elin Manahan Thomas
Recorded at the Queen Elizabeth Hall, London
Presented by Clemency Burton-Hill
Over 250 years on from his death, Handel still remains one of the most popular of all composers. This concert features some of his greatest works, including two of his Concerti Grossi from the Op.6 set, widely considered to be his orchestral masterpieces - muscular and vibrant music which still sounds fresh today. These are contrasted with one of the concertos his Op.3 publication, conceived on a smaller scale, but no less inventive. The soprano Elin Manahan Thomas completes the programme singing arias from some of Handel's most enduring operas - Rinaldo, Alcina and Giulio Cesare.
Handel: Concerto grosso Op.6, No.1
Handel: 'Tornami a vagheggiar' from Alcina
Handel: 'Lascia ch'io pianga' from Rinaldo
Handel: 'Da tempeste il legno infranto' from Giulio Cesare
Handel: Concerto grosso Op.3, No.2
Handel: Concerto grosso Op.6, No.7
Handel: Cantata for soprano and orchestra 'Silete venti'
Elin Manahan Thomas (soprano)
Orchestra of the Age of Enlightenment
director Alison Bury.
Last on