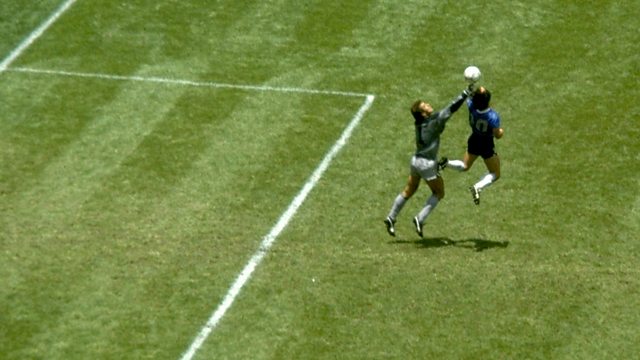 Don't Cry for Me, Maradona
Veteran British actor Tim Healy stars as Bobby Robson and his wife Denise Welch stars as Elsie Robson in a short and affectionate fictional drama set in the aftermath of Maradona's so-called 'Hand of God' goal 25 years ago this month.
England missed out on a place in the 1986 World Cup semi-final in Mexico, devastating the team and its manager.
With flashbacks to the match itself, Don't Cry For Me Maradona examines how one of the real gentlemen of football coped with the agonies and ecstacies of the beautiful game.
Written by Aelish Michael, in consultation with the Robson family, the drama is set in Bobby and Elsie's favourite beauty spot near Durham. It looks at how some of Bobby's childhood experiences helped him cope in the aftermath of a match controversially marred by what he always called 'the hand of a rascal'.
Starring Bobby's friend Tim Healy as Bobby Robson, and Denise Welch as Elsie Robson, Don't Cry For Me Maradona is written by Aelish Michael and is directed by Iain Mackness. The producer is Ashley Byrne and the Executive Producer is Phil Collinge. It is a Made in Manchester Production for BBC Radio 5 live.