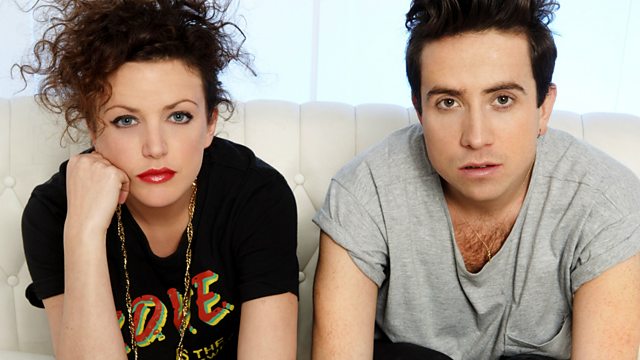 Perez Hilton is back!
Perez Hilton is back & gossips about Jennifer Aniston, Miley Cyrus, Hugh Hefner & Paris Hilton
Annie & Nick chat all things festivals, how Annie looks like Tracy Beaker and, of course, potatoes! Plus Grimmy has a rather lovely story to tell regarding a blockage in a winnebago from a festival gone by... it's called 'poo-gate' (not to be missed I'm sure you'll agree)
We have a chatty Musical Show-Off in the form of Ashley from Manchester who shows off his love for The Weeknd.
Your Sunday night woes are helped in Peaceful Ponderings including a guinea pig with a nasty rash, a bad haircut and a Glastonbury first-timer... are the toilets really that bad? (yes)
Plus loads of amazing music including Calvin Harris, Frank Ocean, Caspa, Wolfgang Gartner and Jai Paul