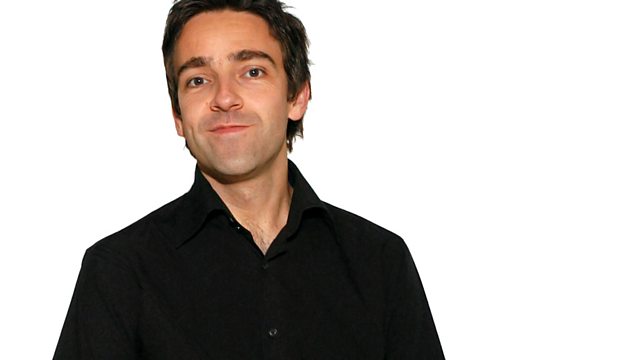 Andrew Collins sits in
Andrew Collins sits in for Shaun and offers up the perfect morning soundtrack for any music-lover; from northern soul to new folk; rock 'n' roll to indie disco. New tracks from the likes of Washed Out and Rubicks massage your semi-conscious ears, along with the best of the greatest back-catalogues on the planet; be they David Bowie, Al Wilson, Beastie Boys and Psychedelic Furs.
Christopher Brookmyre spoke about this new book 'Where the Bodies are Buried'. Christopher is the leading writer in what has been termed the 'Tartan Noir' movement, his novels mix comedy, music, politics and social comment.
A number of his novels have been influenced by bands, notably 90's noir rockers The Afghan Whigs and Everclear. Brookmyre has said that his novel 'Sacred Art' was inspired by the Everclear song 'Unemployed Boyfriend' from the album 'Songs from an American Movie, Vol. 1: Learning How to Smile'.
Last on