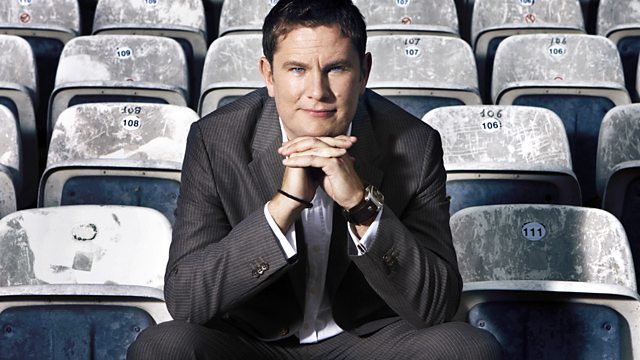 Christopher Biggins
Phil Williams sits in for Richard Bacon.
Andy Serkis talks to Phil about playing Gollum in Peter Jackson's The Hobbit, currently being filmed in New Zealand. Andy is one of a host of stars donating their voices for an audio book of Alice's Adventures in Wonderland. He tells Phil how the Young Actors Theatre in London hopes to use the proceeds to put on drama classes for the community.
Lesley Sharp talks Phil through her two big roles at the moment - as DC Scott in Scott and Bailey on ITV1, and as a gangster's wife, suffering from early onset Alzheimer's, in BBC murder investigation drama The Shadow Line.
Actor Christopher Biggins joins Phil to talk about his experiences in series two of BBC Two's comedy horror Psychoville. He's also just back from a trip to Cape Town with four other celebrities for Channel 4's Five Go To... show.
Plus live coverage of Day Two of Royal Ascot including the Prince of Wales's Stakes.
Download the Daily Bacon podcast at bbc.co.uk/podcasts/5live.
Last on