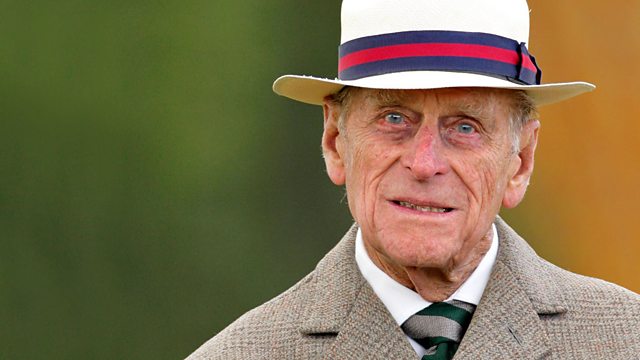 The Duke at 90
As the Duke of Edinburgh marks his ninetieth birthday, Fiona Bruce explores the apparent contradictions in the life of Prince Philip.
The longest-serving consort in British royal history began life as a prince of Greece, yet he is not actually Greek. He is regarded by many today as a crusty pillar of the establishment, yet early in the Queen's reign he was seen as a moderniser.
"Get him on a bad day, and it's quite hard work", says one of his close friends; "get him on a good day, and you really don't want to be with anyone else".
Many say his proudest achievement is his Duke of Edinburgh's award scheme, which has stretched the capabilities of thousands of young people. Yet, in his interview with Fiona Bruce, he rejects the idea that it makes him proud.
The man who the Queen has said is her strength and stay says he wants to start winding down before his 'sell-by date'. But, as Joanna Lumley tells the programme, he is like "a bird of prey, a hawk or an eagle, with something absolutely penetrating about the eyes... You feel like you're being scanned."
The Duke may be ninety, but he's very definitely not out.
Credits
| Role | Contributor |
| --- | --- |
| Presenter | Fiona Bruce |
| Director | Francis Whately |
| Executive Producer | John Bridcut |
| Executive Producer | Nick Vaughan-Barratt |