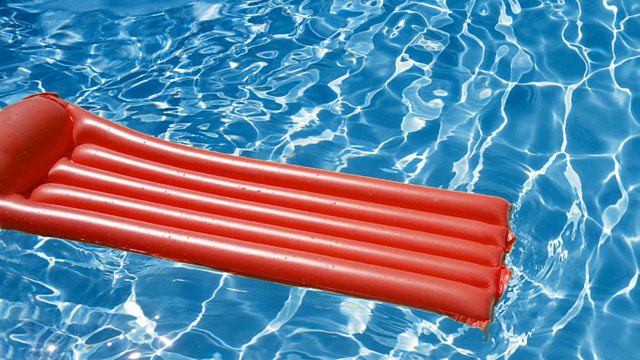 Lilo
Childhood sweethearts meet up after nearly 20 years, wondering should they have stayed together? But a childhood act of violence somehow attracts and repels them in equal measure.
Starring Maxine Peake and Trystan Gravelle, Lilo is a play about love, loss and trying to make sense of the past.
Trystan and Simone haven't seen each other for eighteen years. They went to school together, grew up together and fell in love. It ended badly and then Trystan went off to university. To Trystan's disappointment Simone is still married, to his arch enemy no less. They even have kids. Trystan has no family but a successful career. They both claim to be happy. They both claim to have no regrets. But as the evening progresses they get down to the heart of the matter. Have they wasted the last eighteen years? Should they be together now? And how much did Simone's act of violence in the swimming pool, as a child, change the shape of both their lives? When the pub kicks them out they make their way to Trystan's hotel room. They have never slept together. Are they going to sleep together now?
We meet Trystan and Simone at 11, 18 and 36 and piece together the story of their friendship which seems to have foundered on an incident in the pool that completely alters the course of their lives.
Katie Hims writes for radio, stage and television. She has written on the BBC's long-running series Casualty as well as penning numerous radio plays, including her award winning debut, Earthquake Girl, which won the Richard Imison Award 1998, and an adaptation of the best selling novel Captain Corelli's Mandolin. Katie's series of three new afternoon plays for Radio 4 called Lost Property have just been broadcast. She is writing an original stage play for Clean Break Theatre Company.
Cast:
Simone ...... Maxine Peake
Trystan ..... Trystan Gravelle
Simone (11 yrs) ..... Shannon Flynn
Trystan (11 yrs) ..... Euan Brown
Sound Design by Eloise Whitmore
Producer: Melanie Harris
A Sparklab production for BBC Radio 4.