Elephant Woman: Daphne Sheldrick

Over the 50 years she's worked as a conservationist in Kenya, Dame Daphne Sheldrick has raised all kinds of orphaned animals, from antelopes to zebra, via big cats, warthogs, mongooses, rhinoceroses and many more. But most of her time has been spent on elephants. She was the first person ever to care for an elephant from birth to successful release into the wild, and she's raised 129 more besides. She tells Jane why empathy is the key to caring for such sensitive animals, and what it's like when an elephant she's raised and released into the wild brings her calves back to meet her human 'parents'.

Born To Be Wild 3D – a film about Sheldrick's work, will be on release exclusively in IMAX cinemas, from 17 June.

Sheldrick Wildlife Trust

New test for prostate cancer

Prostate cancer is the most common form of cancer in men in the UK. In 2008, more than 36,000 men were diagnosed and over 10,000 died of the disease. Updated statistics will be released soon but the trend is expected to remain. With the introduction of a simple, new diagnostic test, examining urine rather than blood, is it time there was screening for all men? And will a less invasive test make men more likely to get checked? As a part of Men's Health Week, Jane Garvey is joined by head of oncology, Professor Hardev Pandha from the University of Surrey, who has led the research for the new test and Owen Sharp from The Prostate Cancer Charity.

The Prostate Cancer Charity

Nerina Pallot

Fresh from a stint of writing for Kylie Minogue, the Brit-nominated singer-songwriter Nerina Pallot is back with her fourth album. 'Year of the Wolf' was mostly created when she was pregnant with her first son Wolfgang, and mixes her love of uplifting pop songs with thoughtful ballads reflecting her concern about the kind of world he would be born into. Nerina performs live in the studio, and talks to Jane about the highs and lows of her solo career.

'Year of the Wolf' is released on Geffen Records

Drug addicts and contraceptives

We talk to a Woman's Hour listener who, after fostering two babies of the same drug addicted mother, believes that addicts who've had children taken into care should be put on long-lasting contraceptives. Jane is also joined by Martin Barnes, Chief Exec of DrugScope and Dr Bernadette Hard who works in substance misuse and has looked into what contraceptives addicts use.
Woman's Hour Power List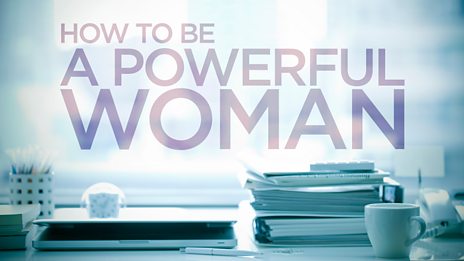 Superstars, polititians, CEOs & entrepreneurs grace the inaugural Woman's Hour Power List
Free downloads
Discover cooking techniques and tips to help you perfect your cooking know-how. Jenni Murray and…

Which women have the biggest impact on Britain's economy, society, politics and culture today?…

Woman's Hour brings you the big celebrity names and leading women in the news, with subjects ranging…