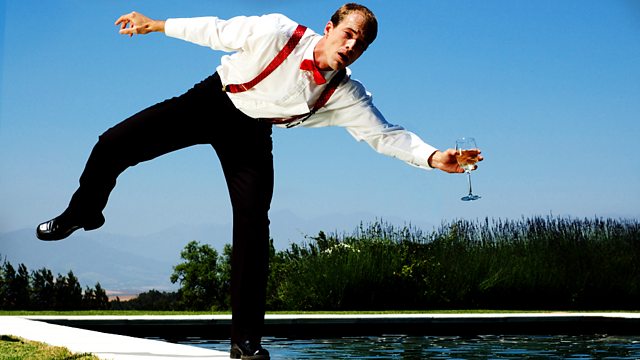 Serious Money
Caryl Churchill is one of the most celebrated playwrights of her generation and a major force in British theatre. Her plays include 'Cloud Nine', 'Top Girls' and 'A Number'. In the week of Caryl Churchill's 75th birthday, this is another chance to hear Radio 3's new production of her dramatic satire of the financial excesses and corporate venality that followed the 1986 Big Bang, 'Serious Money' which premiered at the Royal Court Theatre in 1987.
The City has changed since the Big Bang of 1986 and the sudden deregulation of the financial markets. The Square Mile has been invaded by white knights and corporate raiders. And ambitious young traders, like sister and brother Scilla and Jake Todd, are living the high life.
Hot-shot dealer Billy Corman is plotting to take over the unsuspecting company Albion, aided and abetted by this new breed of yuppie traders. But his plans go awry when trader Jake Todd is found dead and the Department of Trade and Industry is brought in to investigate. Could Jake's death be linked to his insider dealing?
Serious Money conveys the feverish, amoral addictiveness of speculation, and brings to life the swaggering, foul-mouthed cacophony of the Eighties' stockmarket.
This new version of Serious Money is adapted for radio and directed by Emma Harding
CAST
Scilla Todd ..... Hattie Morahan
Jake Todd ..... Bertie Carvel
Zak Zackerman ..... Tobias Menzies
Corman ..... David Horovitch
Greville Todd ..... Brian Bowles
Jacinta Condor ..... Melanie Bond
Marylou Baines ..... Jane Whittenshaw
Grimes/ Frosby ..... Daniel Rabin
TK/ Nigel Ajibala ..... Nyasha Hatendi
All other parts played by members of the company.
With musical accompaniment from Colin Sell.
Original songs by Ian Dury, Micky Gallacher and Chas Jankel
First broadcast in June 2011.
Last on
Credits
| Role | Contributor |
| --- | --- |
| Scilla Todd | Hattie Morahan |
| Jake Todd | Bertie Carvel |
| Zak Zackerman | Tobias Menzies |
| Corman | David Horovitch |
| Jacinta Condor | Melanie Bond |
| Greville Todd | Brian Bowles |
| Marylou Bainess | Jane Whittenshaw |
| Ginmes/Frosby | Daniel Rabin |
| TK/Nigel Ajibala | Nyasha Hatendi |
| Musician | Colin Sell |
| Author | Caryl Churchill |
| Director | Emma Harding |