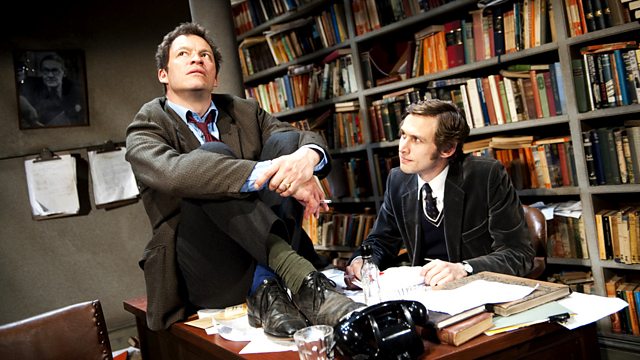 11/06/2011
Listen in pop-out player
Tom Sutcliffe and his guests novelist Patrick Gale, writer Jim White and creative director of the Royal Opera House Deborah Bull review the cultural highlights of the week.
Simon Gray's 1971 play Butley is being revived in a new production by Lindsay Posner at the Duchess Theatre in London. Dominic West is the misanthropic academic Ben Butley whose scornful attacks on everyone around him are matched only by his deep self-loathing.
Aravind Adiga's first novel The White Tiger won the Booker prize in 2008. His new book - Last Man in Tower - is set in an ageing apartment building in Mumbai. Bitter divisions emerge between its inhabitants when a developer offers them a seemingly generous incentive to leave their homes.
Dmitri Tcherniakov is a young Russian opera director whose bold updatings of the classic repertoire have sparked controversy. He makes his debut at English National Opera with Verdi's Simon Boccanegra. Bruno Caproni sings the part of the buccaneer turned political chief.
The new Channel 4 comedy drama Sirens stars Rhys Thomas, Kayvan Novak and Richard Madden as a team of world-weary paramedics. The drama is inspired by the blog of real-life paramedic Tom Reynolds published as Blood, Sweat and Tea.
At the end of May the online retailer Amazon announced that sales of e-books in America had overtaken print versions around the beginning of April -- and in this country -- even though their e-book reader, the Kindle, was only launched last August -- it has sold 242 e-books for every 100 hardbacks since the 1st April. This shift in publishing has a lot of implications, and among them is the question of what happens to book covers. Our guests choose the most notable covers from recent titles and also bring in the best examples of cover design from their own bookshelves.
Producer Torquil MacLeod.
Last on