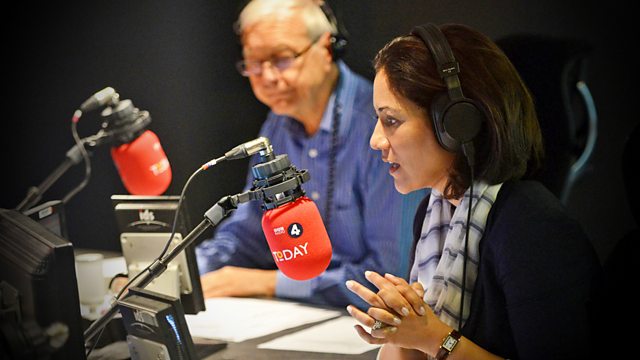 11/06/2011
Morning news and current affairs with James Naughtie and Evan Davis, including:
08:10 How are staff and residents at Southern Cross care homes coping as the company struggles to stay solvent?
08:22 It's a good day to be a Goodie. Graham Garden gives his reaction to the OBE for him and Tim Brooke-Taylor.
08:48 In a week when Formula 1 fell foul of the Arab Spring, can sport promote peace?
Last on