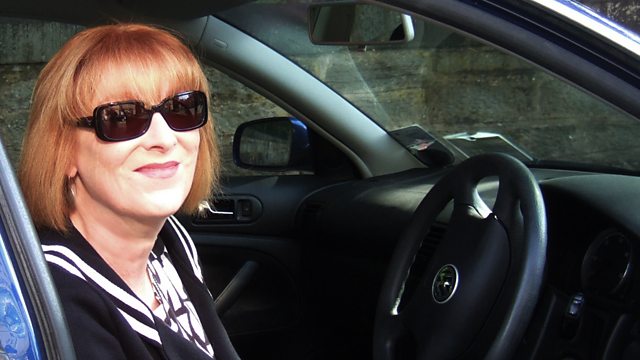 Scottish Man Behind the Wheel
1/1
Edi Stark explores what it means to be a Scottish male behind the wheel.
With Edi in the passenger seat - for once - we get up close to the male drivers of Scotland. She looks at the psychology behind driving and masculinity or why perfectly normal men change character as soon as they get behind the steering wheel. And why they type of car a man drives really does matter.
Seated cheek by jowl with driver's young and old we share their adventures on the road from the rural driver to a taxi driver through to cautious drivers and young boy racers.
Edi's spent most of her adult life on the roads between Aberdeen and the central belt, and up and down the A9 to Inverness. She's well qualified to be a backseat driver, and to find out: how does the world look to the men who drive, once they're behind the wheel? What does your car say about you? Along the way, we meet the tourists and discover why French male drivers never let anyone overtake them, why Italians drive like maniacs and tailgate as a matter of course and that the Aussies think Scottish drivers are angry and insane.