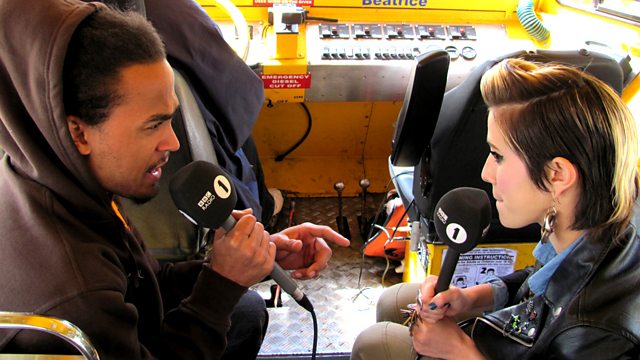 Dev meets Dev: the London tour
Radio 1's Dev meets popstar Dev of Bass Down Low and Like A G6 fame, and takes her on a tour of the capital on a duckbus. Dev has some suspiciously ropey 'facts' about London (did you know Shakespeare was born there holding his umbilical chord like a pen? No, us neither!) and he tries to impress his guest with his best dubstep face and an attempt at freestyling. See the video for 52 seconds of pure embarrassment! There's also a battle of the Devs to discover who's the best Dev. Dev-initely worth a listen!
In other news, Lewis in Scarborough is Dev's first texter of the day at exactly 4am, and Emma our resident DJ picks Sugarhill Gang for One Hit Wonder Wednesday. Radio 4 recommend getting pooped on by a seagull, and Newsbeat give us a new motto to live by: 'No Glove, No Love'. Word.