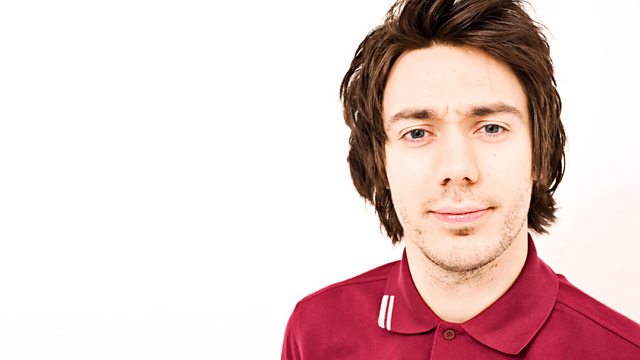 Vernon Kay Talks To Tom
Vernon Kay is this week's guest in 'Talk To Tom' where he reveals his passion for the new sport 'Man Of The House'. Listen to find out the uniform required for this 'unique' sport plus Vernon shows off his vocal talent which is a real treat for the ear drums...
Robert Pattinson, Justin Bieber, Taylor Lautner and Matt Cardle all feature in this week's celebrity news. And, apparently, Hayley Williams from Paramore is a bit bored at the moment, so Tom gets the listeners to put their suggestions forward on how she can relieve her boredom. As you can imagine, rather a few weird and wonderful ideas come flooding in… He then sends her a Twitter message live on-air in the hope she might respond by the end of the show. But does she reply?! (Of course she doesn't)
Oh and not forgetting Tom's DJ Chart - who's been nice to Tom this week and made it to the coveted No.1 slot? Things are hotting up as the smallest act of kindness to Tom can be the make or break for the Radio 1 DJs.
Plus, the Weekend Anthem comes courtesy of Daniel P Carter as part of an amazing weekend at Download Festival, the Glee moment is back, and shed loads of great new music including Beyonce, Loick Essien, Selena Gomez, Rihanna and more.