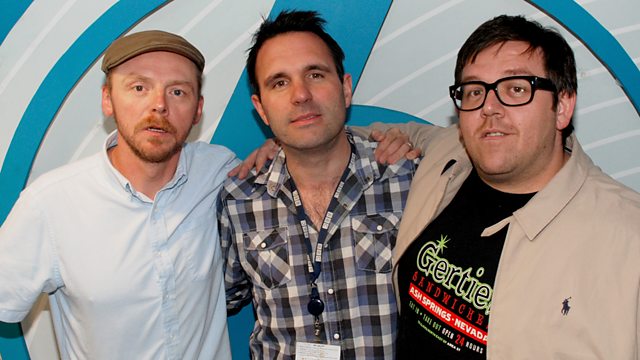 09/06/2011
Shaun Keaveny takes a rib-tickling satirical romp through the day's news and events, to the perfect morning soundtrack for any music-lover; from northern soul to new folk; rock 'n' roll to indie disco. New tracks from the likes of Sufjan Stevens, Anna Calvi, My Morning Jacket and Michael Kiwanuka delightfully massage your semi-conscious ears, along with the best of the greatest back-catalogues on the planet; be they David Bowie, Aretha Franklin, Les Paul & Mary Ford and Sex Pistols....need we go on?
Plus, Shaun asked what elemental components of life should be added to the periodic table.....cheese, tea, bread sticks???
Shaun chatted to British comedy gods Simon Pegg and Nick Frost about their film Paul, where they play two likeable English nerds who, take a road trip to America's infamous UFO hotspots and meet Paul, a real live "grey" alien, who's on the run from the US government.
Shaun Keaveny: Never knowingly overplayed.
Last on