Add music you love and enjoy it with
They Say Never Go Back. Poppycock! Going Back Can Often Be The Next Step In Going Forward

Today's show was dedicated to anyone who has recently reaquired something they've already owned.

Today's Show Starred:

Tracy Wootton from Northamptonshire who chose a Big Screen Belter

Dean and Lindsay Hickery from Bristol who celebrated their 15th wedding anniversary

Doreen Millar from Northern Ireland who turned the big 5-0

Joanne Myram from Dorset who judged the UK's Best Deli

Diane Shepherd from Wiltshire who gobsmacked us

Rev Ruth Scott who gave us some words of wisdom

Pause For Thought

From Rev Ruth Scott, an Anglican vicar in Richmond:

"In a conversation last week I used the phrase, "to run like the clappers." My friends burst out laughing, asked if I'd made it up and what was I talking about. I was incredulous they didn't know the expression. Now it's not unusual for people who think they're speaking the same language to confuse one another because the same words mean different things to them. If we don't realise that's happening it can lead to all kinds of argument. Take the word 'God' for example. Some believe it signifies a supernatural being whose characteristics are as diverse as those who believe in Him, Her or It. For others 'God' is shorthand for dynamic, transforming love that's experienced and lived out through human relationships in and with the world. Some simply see the term as a reminder that life is so much more than our own limited understanding can comprehend and is therefore a call to humility and on-going exploration. Depending on what the word means for you it will have positive or negative connotations. When someone defines God and says they don't believe in that God, I often find they interpret the word very differently from me, and I don't believe in the God they've described either. The speaker is surprised because their assumptions about the word's meaning and about me as a priest are inaccurate. Whether it's religious or non-religious language, to speak the same language isn't necessarily to mean the same thing. What we assume is usually worth checking out if we're to avoid unnecessary conflict, whether that's at home with the family or negotiating international peace. As for running 'like the clappers', it's said that at Chatham Dockyard the bell summoning men to work rang faster and faster as the starting time drew nearer. The yard was large and if you hadn't left enough time you might have to run as fast as the bell clappers to avoid being late."
BBC Playlister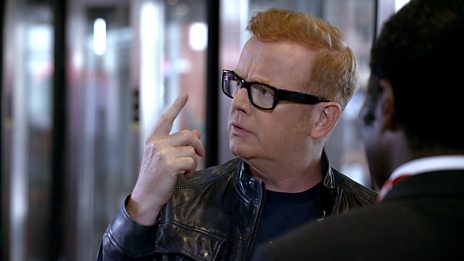 Chris has a song stuck in his head - but what is it? That's why he needs BBC Playlister!
500 WORDS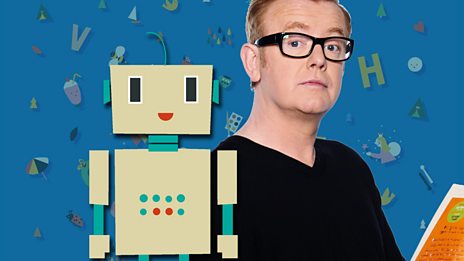 Featuring celebrity videos and top writing tips!
Podcast
Catch up with the latest Breakfast fun with Chris Evans. Hear the best stories and the biggest…