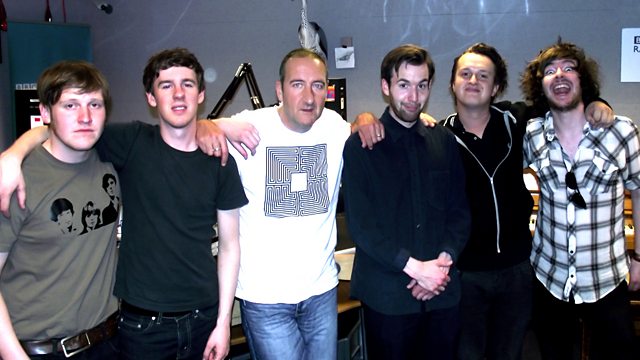 Dutch Uncles
Marple men Dutch Uncles make a much needed return to studio 6 for the first time this year.
The indie/mathy (self proclaimed) pretentious pop that Duncan, Robin, Daniel, Peter and Andy produce is lovingly presented in the bands UK debut Cadenza on Memphis Industries.
Seems like it's going to be a packed year for these Riley favourites busy touring and playing far and wide, but for tonight they are playing in session for you!
Last on