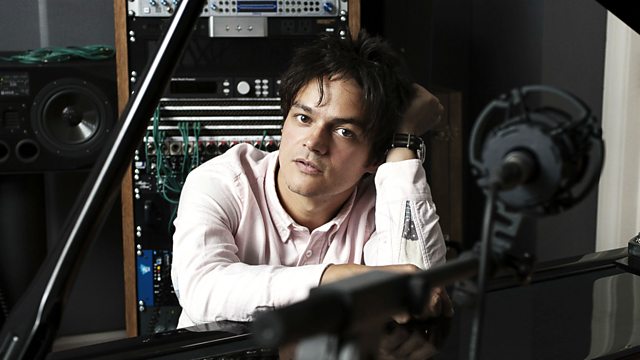 Matthew Halsall in session
Jamie Cullum showcases his love for all types of jazz, and music rooted in jazz, from its heritage to the future.
This week, Jamie returns to the BBC archives and digs out an old recording of the Bobby Wellins Quintet performing on Jazz In Britain in 1977. Bobby Wellins is a Scottish tenor saxophonist known for his work with Stan Tracey on the jazz album Under Milk Wood and for performing with the likes of John Dankworth, Ronnie Scott and Claire Martin in a career of over 50 years.
As Bobby Wellins celebrates his 75th birthday and latest album, Time Gentleman, Please, which was released in February, Jamie returns to this older recording to illustrate the wide range of music he has contributed to the jazz scene over the years.
Plus, Raphael Saadiq introduces a song from his latest album, Stone Rollin' which was released in April, and speaks about his musical training and influences.
Last on