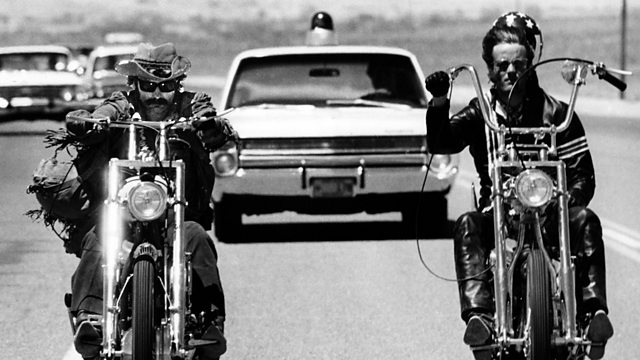 Born to Be Wild
Johnnie Walker tells the story of the music behind Easy Rider, taking a sonic journey through four decades of iconic movie soundtracks and talking to the people who made it happen.
Such was the influence of the movie, it gave birth to the "pop" soundtrack and began a whole new way of looking at the music of films, and how it could be used to attract and manipulate audiences. It became part of the fabric of the major studios, and many directors looked to musicians and composers to fashion their music around the style and genres of current trends.
Easy Rider marked a milestone in the counter-cultural movement, and an extension of the folk music spirit growing throughout the country. In the midst of the Vietnam War and social upheaval, Dennis Hopper and Peter Fonda took to the road and created one of the seminal films of the 60s. Its soundtrack, like the film itself, would go down in history.
Born To Be Wild features interviews with Harold Faltermeyer (composer, Top Gun, Beverley Hills Cop), Micky Dolenz (The Monkees), Donn Cambern (Editor/Music Editor, Easy Rider), Dean Pitchford (Screenwriter/Lyricist, Fame, Footloose), John Kay (Steppenwolf) and many others.