Add music you love and enjoy it with
Joe Jackson

Is She Really Going Out With Him?

Stepping Out - Very Best Of Joe Jacks, A&M

(CD Single), Lioness Records, 1

Big Screen Belter

Starbuck

Moonlight Feels Right

Million Sellers Vol.14 - The Seventie, Disky

The Best Of Aztec Camera, Warner E.S.P.

The Beatles

Help!

The Beatles - 1, Apple, 1

Coldplay

Every Teardrop Is A Waterfall

(CD Single), EMI, 5

The Very Best Of Albert Hammond, CBS, 10

Golden Oldie

Presley - The All Time Greatest Hits, RCA

Some Kind Of Trouble, Atlantic, 1

Now 52 (Various Artists), Now

Glen Campbell

Good Riddance (Time Of Your Life)

Meet Glen Campbell, EMI, 1

The Faces

Stay With Me

Glam Crazee - Various Artists, Virgin

Now 49 (Various Artists), Now

(CD Single), Universal Island, 1

Gobsmackers #1

(CD Single), Mute Records

Gobsmackers #2

Chris Isaak - Wicked Game, Reprise

Tony Christie - Definitive Collection, Universal

The Pretenders - The Singles, WEA

(CD Single), Monologue Records, 1

(CD Single), Lost Highway, 17
Today's Show Starred:

Mel Moore from Walsall who chose our Big Screen Belter

Harry Sargent from Maidstone who captained the Society of Kent Golfers on his first overseas tour

Lisa Richardson from Gloucestershire who spotted her first herd of wild boar

Pauline Williams from Northumberland who did the Ovingham Middle School sponsored walk

David Morton who told us how he remortgaged his house to buy the original Italian Job Minis

Peter McNally from West Bromwich who chose two Gobsmackers

Father Christopher Jamison who gave us some words of wisdom

Pause For Thought

From Father Christopher Jamison - Benedictine Monk:

"Summer is a great time for festivals of all kinds. There's the Glastonbury Festival where everybody gets covered in mud while listening to amazing music. Or the Edinburgh Festival that combines world class art with comic madness on the Fringe. The list of summer festivals is endless and you may have your favourite. My absolute favourite only occurs once every three years. It's a festival that's just for young people and it's by far the largest youth festival in the world. It's called World Youth Day and this year it's is in Madrid in mid August this year. Over 3000 young people from the UK are going together with some 2 million others from all round the world. WYD was last held in Sydney where office workers just left their desks in the middle of the day and joined in the fun on the streets. The whole event is organised by the Catholic Church for all young people not just Catholics and its free.

For many people, summer festivals are turning points in life. They might meet the person they're going to marry or they could discover some music that stays with them for the rest of their life. When we leave our comfort zone and set off to join a crowd of people sharing the same desire for music or faith or friendship, then we cross the frontiers of our life and discover new territories. That's what the tradition of pilgrimage is all about. On pilgrimage, people live in unfamiliar ways with complete strangers and miraculously life takes on new meaning. Their faith in God is renewed and they find that faith goes together with living life to the full. So if our summer travels have a bit of pilgrimage about them then, in the midst of uncomfortable journeys and festival crowds, our lives are transformed for the better."
BBC Playlister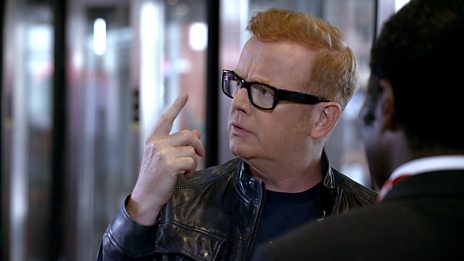 Chris has a song stuck in his head - but what is it? That's why he needs BBC Playlister!
500 WORDS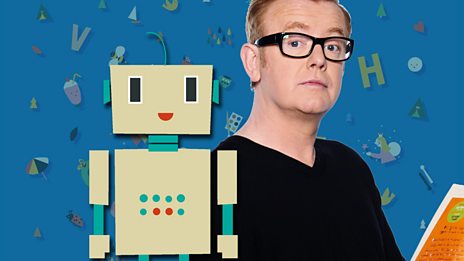 Featuring celebrity videos and top writing tips!
Podcast
Catch up with the latest Breakfast fun with Chris Evans. Hear the best stories and the biggest…