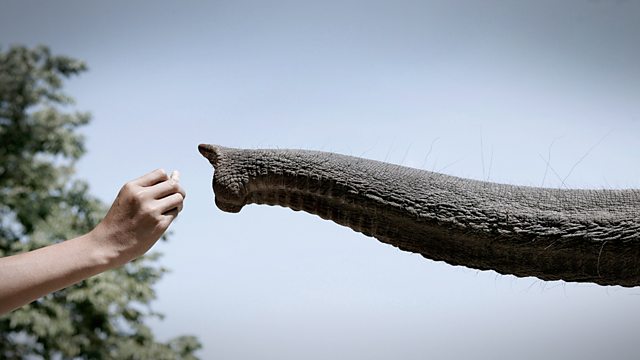 In this second episode of our adaptation of Christopher Nicholson's novel, Tom grows close the elephants and gives them names - Jenny for the female and Timothy for the male. But Timothy is approaching sexual maturity and having a frustrated and aggressive elephant on the estate proves difficult for Tom, though it provides much amusement for the other estate workers. Then one night the elephants escape from their stables and run amok in the gardens of the Harrington Hall. After that Mrs Harrington is determined that they should be sold.
Adapted for radio by Elizabeth Burke
Tom ... Stuart McLoughlin
Lizzie ... Sarah Ovens
Mr Harrington ... Bertie Carvel
Mrs Harrington ... Claire Cage
Producer: Kate McAll
BBC Cymru Wales.
Last on