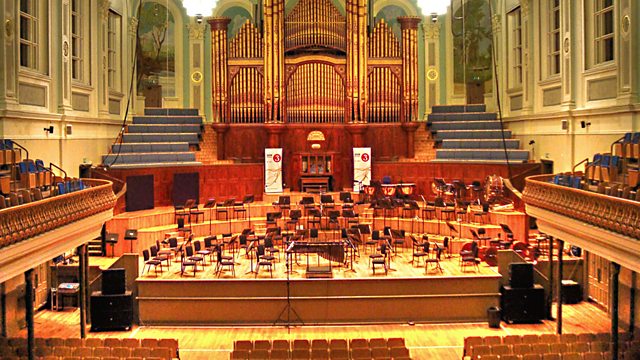 Royal Philharmonic - Weber, Beethoven, Stravinsky
Live from the Royal Festival Hall, London.
Presented by Martin Handley.
The Royal Philharmonic Orchestra and its Artistic Director Charles Dutoit perform Stravinsky's infamous ballet score for the Rite of Spring, together with a Beethoven piano concerto and a lively concert waltz by Weber.
Originally composed for the piano, Weber's Invitation to the Dance tells the story of a couple at a ball. It caught the imagination of many composers, most notably the master orchestrator Berlioz. In Beethoven's Fourth Piano concerto the orchestra and soloist are in close partnership, and the gentle lyricism of the opening movements contrasts with the exuberance of the finale.
Diaghilev's Ballets Russes had helped to establish Stravinsky's reputation as one of the leading modern composers of the day, but that reputation turned into notoriety at the angry, hooliganistic reception of The Rite of Spring in 1913. Described by Debussy as a 'beautiful nightmare', the Rite combines music of terrifying savagery with passages of quiet wonder and mystery, and remains one of the towering masterpieces of 20th-century music.
Weber/Berlioz: Invitation to the Dance
Beethoven: Piano concerto no.4 in G
8.15pm Interval Music
Martin Handley introduces a selection of recordings by Nikolai Lugansky.
8.35pm Part 2
Stravinsky: The Rite of Spring
Nikolai Lugansky (piano)
Royal Philharmonic Orchestra
conductor Charles Dutoit.
Last on