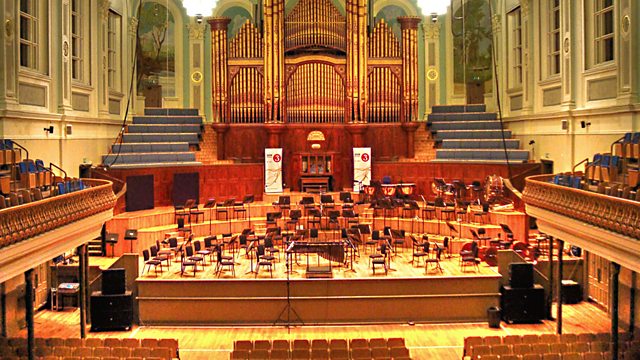 Byrd, Tallis, Sheppard, Mundy
Live from St.John's College Cambridge
Presented by Louise Fryer
This concert, which is part of Cambridge Summer Music, puts the music of Elizabethan composer William Byrd firmly in the context of his colleagues and friends. In what was a golden age for English music, Byrd and Thomas Tallis wrote music for the Protestant church despite both having strong Catholic sympathies, and Byrd co-wrote the psalm setting In exitu Israel with John Sheppard and William Mundy. Robert Parsons was Byrd's predecessor as Organist of Lincoln Cathedral and Alfonso Ferrabosco was an exotic spy-composer and both of them had an impact on Byrd's own compositions. The Cardinall's Musick is known for its extensive study of English Renaissance music, winning Recording of the Year at the 2010 Gramophone Awards for a recording of William Byrd's latin music.
Thomas Tallis - Candidi facti sunt
Thomas Tallis - O salutaris hostia
William Byrd - O salutaris hostia
John Sheppard - Libera nos
John Sheppard, William Mundy & William Byrd - In exitu Israel
William Mundy - Adoloscentulus sum ego
William Byrd - Ad Dominum cum tribularer.
Last on
More episodes
Previous
You are at the first episode