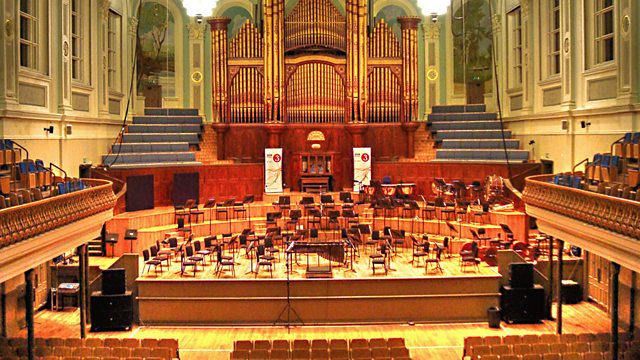 Gergiev and the London Symphony Orchestra
From the Barbican Centre, London
Presented by Rob Cowan
Valery Gergiev conducts the LSO and pianist Yefim Bronfman in both Shostakovich Piano Concertos and Tchaikovsky's Third Symphony.
Shostakovich's First Piano Concerto is very much the work of a young man spreading his creative wings, with the unusual combination of piano, trumpet and strings - the trumpeter tonight is the orchestra's section principal, Philip Cobb. The Second Concerto, a present for the composer's son has, at its centre, what's possibly the most romantic slow movement that Shostakovich ever composed. The concert's second half features the third and least-known of Tchaikovsky's early symphonies, the so-called Polish Symphony, music that opens in the manner of a sombre funeral march and closes with a thrilling Polonaise.
Shostakovich: Concerto for Trumpet, Piano and Strings
Shostakovich: Piano Concerto No 2
Tchaikovsky: Symphony No 3, 'Polish'
London Symphony Orchestra
Yefim Bronfman, piano
Philip Cobb, trumpet
Valery Gergiev, conductor.
Last on