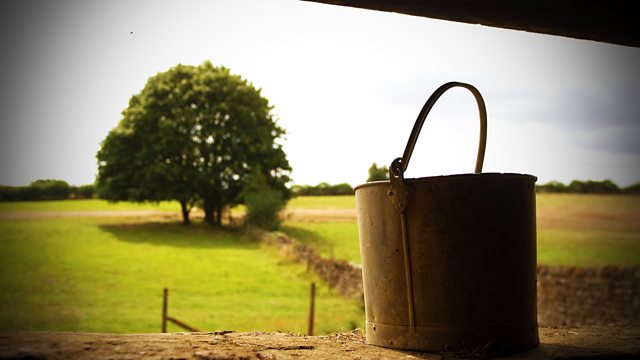 07/06/2011
Brian's having second thoughts about Open Farm Sunday, especially when the insurance quote is high. David advises Adam on a cheaper insurer. Brian's spoken to Cliff Alladay, who will look at bringing the market completion date forward to mid-November.
Harry mentions that Jazzer's put his name down for the pickers' trip on Friday without realising it's an open air Shakespeare. Harry's keen to know if Zofia's going.
Elizabeth worries about her first quarterly meeting with Graham Ryder. Lewis suggests that David would know where to find some missing information, but Elizabeth doesn't want him to contact. After a discreet call to David, Lewis tells Elizabeth he's tracked it down.
Jill offers to help with the children after school tomorrow but Elizabeth's made arrangements. When Jill reminds Elizabeth it's Ruth's birthday next week, Elizabeth abruptly ends the call.
Jill's serving Kathy in the shop. They comments on Oliver being at a loose end, unlike Jamie who's busy with exams. Kathy thinks Jamie's turning a corner, probably influenced by his new girlfriend. It's the anniversary of Sid's death tomorrow and his birthday would have been Thursday. Jill encourages Kathy to make sure Jamie knows she's there if he wants to talk, even if Jamie doesn't take up the offer.
Last on