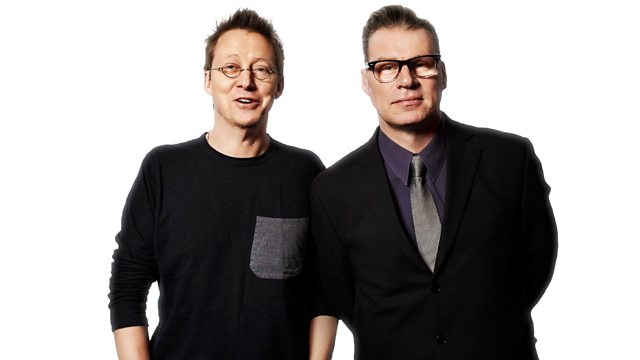 Great Film Scores Live
Simon Mayo and Mark Kermode are joined by the BBC Philharmonic Orchestra at MediaCityUK, Salford Quays, for a special performance of extracts from popular film scores.
From Star Trek to Taxi Driver and The Godfather to Blue Velvet, via the James Bond Theme and the Magnificent Seven, Simon and Mark look at what's turned these pieces into evocative classics and why music is so important in film.
Conductor Robert Ziegler explains what makes a great film score, and how they are composed, and Mark gets out his harmonica to perform the signature theme tune to Midnight Cowboy, composed by John Barry in 1969.
We find out whether you have voted for the Philharmonic to close the programme with the score to Raiders of the Lost Ark or Jaws.
In the second hour, Mark reviews the week's new releases including the Kung Fu Panda sequel, Mother's Day, Honey 2, Kaboom, Point Blank, and Got to Run.
Plus your emails, texts and tweets, and the latest cinema top ten.
Email: mayo@bbc.co.uk Twitter: @wittertainment.
Last on
The Wittertainment Code of Conduct