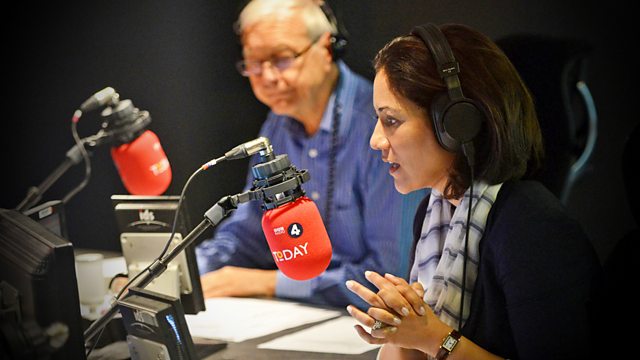 04/06/2011
Morning news and current affairs with John Humphrys and Evan Davis.
08:10 How effective are plans to curb provocative images seen by children?
08:30 Lord Lamont and Alistair Darling on the economy.
08:44 The man who inspired the classic film The Battle of Algiers.
08:49 Does London need its new Playboy club?
Last on