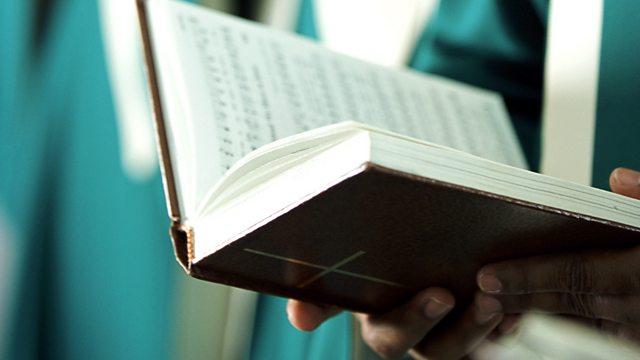 30/05/2011
For live and listen again please follow the Daily Service title link at the top of this page
A space for spiritual reflection with a bible reading, prayer and a range of Christian music.
From St Martin's Church, Belfast. Led by the Revd Dr Bert Tosh.
Theme: the Glory of the Lord - Power and Protection.
Praise the Lord! You heavens adore him (Austria)
Exodus 33: 12-23
Psalm 66: 7-18 (Cadden)
A mighty fortress is our God (Ein'feste Burg)
With the Belfast Bach Consort
Director of Music: Andrea Rea.
Last on