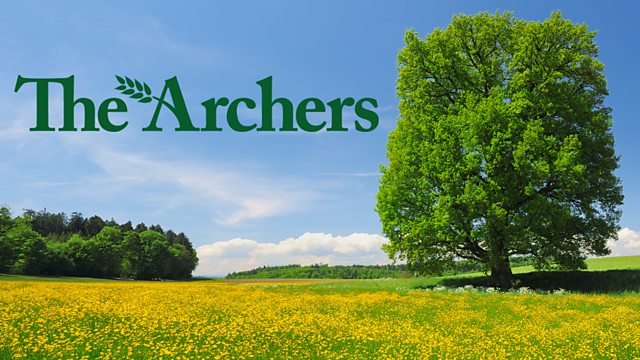 03/06/2011
Roy and Hayley hope Phoebe's birthday party will cheer her up. Kate arrives unexpectedly to talk about the possibility of Phoebe going to Johannesburg. Kate tries to convince them that it's a chance of a lifetime and leaves them to think it over. Hayley is upset with Kate's behaviour but Roy is having doubts as to whether it's a bad idea or not. He suggests a compromise would be for Phoebe to go for a long holiday over the summer.
David is worried that maybe he cut too early for the hay. He's also worried that Tig is going to be spoilt. Ruth's pleased that Home Farm will be doing Open Farm Sunday. David is feeling a little bit embarrassed that as the NFU chair he isn't hosting it.
Shula thinks it's good that Freddie saw Tig yesterday, but Jill is not convinced. Elizabeth told her that there is no change in her attitude towards David. Jill finds it comforting going to St Stephens. She's feeling very helpless with the situation between David and Elizabeth and asks Shula to go with her on Sunday so she doesn't feel so alone.
Last on