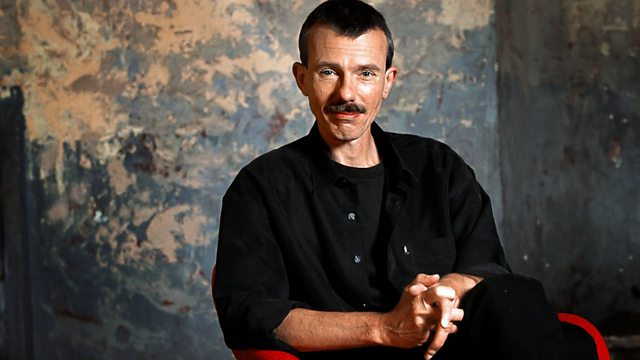 31/05/2011
Jonathan Swain presents a concert by the Kungsbacka Piano Trio, performing works by Haydn, Felix Mendelssohn and Fanny Mendelssohn.
01:01AM
Haydn, Joseph [1732-1809]
Trio for piano and strings (H.15.27) in C major
Kungsbacka Piano Trio
01:19AM
Mendelssohn, Fanny [1805-1847]
Trio for piano and strings (Op.11) in D minor
Kungsbacka Piano Trio
01:43AM
Mendelssohn, Felix [1809-1847]
Trio for piano and strings no. 1 (Op.49) in D minor
Kungsbacka Piano Trio
02:11AM
Rautavaara, Einojuhani (b. 1928)
Cantus Arcticus - 'a concerto for birds and orchestra' (Op.61) (1972)
Finnish Radio Symphony Orchestra, Jukka-Pekka Saraste (conductor)
02:29AM
Mozart, Wolfgang Amadeus (1756-1791)
Piano Concerto No 27 in B flat (K595)
Steven Osborne (piano), Stavanger Symphony Orchestra, Fabio Biondi (conductor)
03:01AM
Tournier, Marcel (1879-1951)
Au Matin - étude de concert
Mojca Zlobko (harp)
03:05AM
Kapp, Artur (1878-1952)
Cantata 'Päikesele' (To the Sun)
Hendrik Krumm (tenor), Aime Tampere (organ), Estonian Radio Choir, Estonia Radio Symphony Orchestra, Neeme Järvi (conductor)
03:15AM
Liszt, Franz (1811-1886)
Nuages gris for piano (S.199)
Jos Van Immerseel (piano)
03:18AM
Strauss, Richard (1864-1949)
Eine Alpensinfonie (Op.64)
Polish National Radio Symphony Orchestra, Antoni Wit (conductor)
04:09AM
Vivaldi, Antonio (1678-1741)
Concerto for violin and orchestra (RV.335) in A major "The Cuckow"
Elizabeth Wallfisch (baroque violin), Australian Brandenburg Orchestra (orchestra), Paul Dyer (director)
04:19AM
Saint-Saëns, Camille (1835-1921)
Septet for trumpet, piano and strings (Op.65) in E flat major
Ole Edvard Antonsen (trumpet), Elise Baatnes (violin), Karolina Radziej (violin), Lars Anders Tomter (viola), Hjalmer Kvam (cello), Marius Faltby (double bass), Enrico Pace (piano)
04:36AM
Marais, Marin (1656-1728)
Chaconne (from "Pièces de Viole, Book 3 no.4, Paris, 1711")
Pierre Pitzl (viola da gamba), Mary Jean Bolli (viola da gamba), Luciano Contini (archlute), Augusta Campagne (harpsichord)
04:39AM
Bach, Johann Christian (1735-1782)
Quintet in D major (Op.11 No.6) for flute, 2 violins, cello and harpsichord
Musica Petropolitana
04:56AM
Dolf, Tumasch (1889-1963)
Allas steilas (To the stars)
Cantus Firmus Surselva, Clau Scherrer (conductor)
05:01AM
Chopin, Fryderyk([1810-1849)
Waltz for piano (Op.34 No.1) in A flat major
Zoltán Kocsis (piano)
05:06AM
Brahms, Johannes (1833-1897)
Neue Liebeslieder - [15] waltzes for voices & piano duet (Op.65)
Anna-Maria Miranda (soprano), Clara Wirtz (alto), Jean-Claude Orleac (tenor), Udo Reinemann (baritone), Noël Lee & Christian Ivaldi (piano)
05:29AM
Telemann, Georg Philipp (1681-1767)
Trio No.2 from Essercizii Musici
Members of Camerata Köln
05:40AM
Rossini, Gioachino (1792-1868)
Largo al factotum - from 'Il Barbiere di Siviglia' Act 1
Allan Monk (baritone), Calgary Philharmonic Orchestra, Mario Bernardi (conductor)
05:45AM
Respighi, Ottorino (1879-1936)
Rossiniana - suite from Rossini's "Les riens"
The West Australia Symphony Orchestra, Jorge Mester (conductor)
06:11AM
Gabrieli, Giovanni (c.1553-1612)
Canzon Primi Toni a 8 [from Sacrae Symphoniae 1597]
Douglas Haas (organ), Canadian Brass
06:16AM
Mozart, Wolfgang Amadeus [1756-1791]
Overture from Don Giovanni - Opera in 2 acts (K.527)
Danish Radio Sinfonietta, Adam Fischer (conductor)
06:22AM
Beethoven, Ludwig van (1770-1827)
Sonata for violin and piano (Op.47) in A major 'Kreutzer'
Geir Inge Lotsberg (violin) Einar Steen-Nøkleberg (piano).
Last on