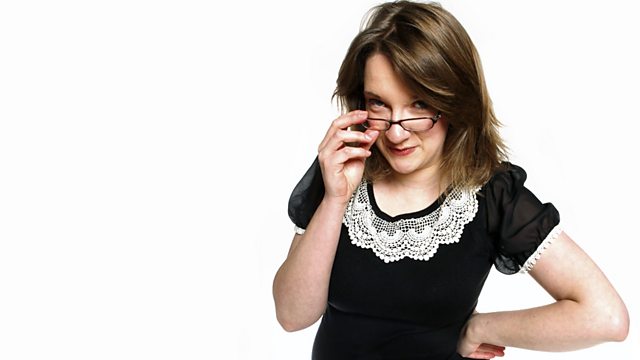 Award winning comedian Sarah Millican is back for a second series playing Sarah, modern day agony aunt dishing out real advice for real people.
Solving the nations problems with her Support Group, she wants you to live life to the utmost, and she's got tons of ideas of how to help. Together with her team of experts of the heart - man of the people local cabbie Terry, and self qualified counsellor Marion - Sarah tackles the nation's problems head on and has a solution for everything, (which normally encompasses cake, tea and hugs).
This week the team tackle two problems - "Sibling Rivalry: The grass is always greener in my brother's massive garden" and "I'm a mother in need of quiet - do drum kits have a mute button?"
Sarah Millican Sarah
Ruth Bratt Marion
Simon Day Terry
Isabel Fay Melissa
Miles Jupp Michael
Annie Aldington Janet.
On radio