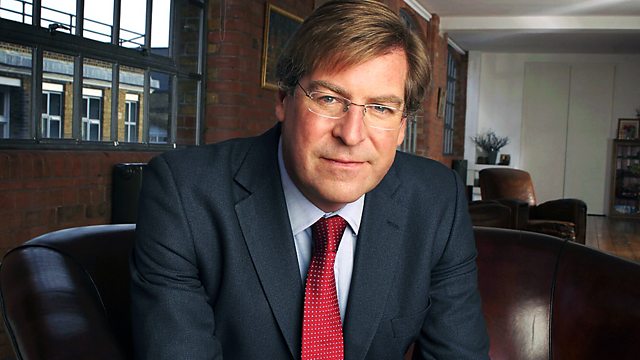 29/05/2011
Listen in pop-out player
Edward Stourton with the religious and ethical news of the week. Moral arguments and perspectives on stories, familiar and unfamiliar.
Baroness Butler-Sloss, appointed by the Diocese of Chichester to carry out a review of the handling of historical cases of abuse by two paedophile priests, has heavily criticised the Bishops involved. She said the Church failed to understand the seriousness of historic child abuse. Colin Campbell, the BBC's South East Home Affairs Correspondent reports.
Our Reporter Kevin Bocquet investigates why an initiative from the Mosque and Imams Advisory Board to promote the role of women within Mosques, seems to be running into opposition from some within the Muslim community.
As Goodluck Jonathan is inaugurated as the President of Nigeria, Edward speaks to Richard Dowden, Director of the Royal Africa Society about the country's future prospects and whether the Muslim North and Christian South can work together.
Tony Blair, Patron and Founder of the Tony Blair Faith Foundation and Quartet Representative to the Middle East, talks to Edward about the Arab Spring, the Middle East Peace Process and the morality of a Government's action over the killing of Osama Bin Laden.
And a leaked memo has re-opened old wounds over the apppointment, or non appointment of gay bishops in the Church of England. The scathing memo, written by the late Dean of Southwark Colin Slee has also shed light on the secretive workings of the Church. Edward will discuss the fall out from this latest public row with Canon Dr Chris Sugden, the Executive Secretary of Anglican Mainstream, Rev Colin Coward, from Changing Attitudes and Christina Rees, Lay Member of the Church of England's General Synod.
Last on