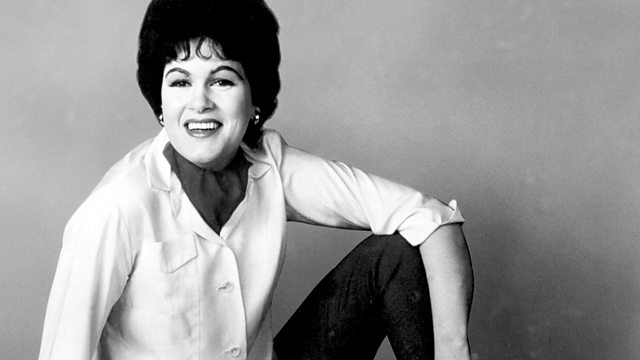 Patsy Cline
Join Suzi Quatro in her quest for the woman behind the myth that is Patsy Cline. Suzi travels to Nashville to talk to the family, friends and musical colleagues of the woman who recorded some of the greatest country songs. She explores how Patsy got on as a woman in a man's world and finds out what happened on the night of her fatal plane crash.
Contributors include Patsy's second husband Charlie Dick and their daughter Julie; guitarist Harold Bradley, who played on all her hits; Ray Walker of The Jordanaires [Elvis' backing singers]; and country singer Mandy Barnett, who's played Patsy in the musical based on her life.
This is an extended version of the documentary first broadcast on Radio 2 in May 2011.
Last on