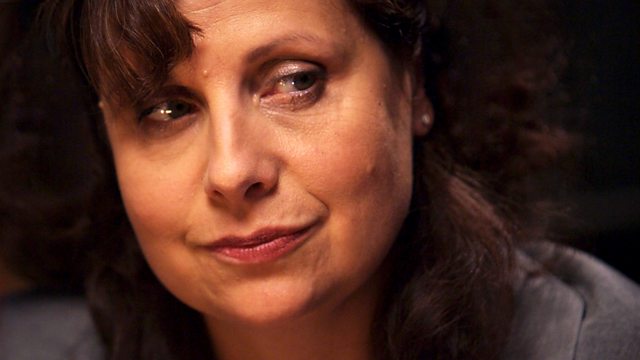 Rebecca Front (The Thick of It, Nighty Night, The Day Today) stars in this series about five extraordinary and unforgettable characters in Incredible Women.
In each programme less-than-intrepid interviewer Jeremy spends one night in the home of each of his interviewees. On their territory, he asks about their personal histories, plus we discover some very odd things about the way they live their daily lives. These 'actuality' interviews are interspersed with interviews Jeremy has done with people who have been 'affected' in one way or another by the central character of each episode.
In today's episode, Jeremy meets Kate Wilkie, now aged 37, who shot to fame at the age of 12 when she accompanied her father on a polar expedition and saved his life...in a very macabre way.
Utterly driven since childhood, this programme tries to uncover the truth behind her fearless ambition. As she talks, we discover that Kate has an extremely literal view of the world. She can happily talk about polar equipment and preparation for the next expedition till the cows come home... but not much else. Music-wise, she listens to Celine Dion...but nothing else. And we discover she's just signed up Brian Blessed for her next expedition.
However, dark rumours have spread about how her tastes have developed during her various cross-polar expeditions.
Last on